Thunderwave
Casting Time: 1 action
Classes: Bard, Druid, Sorcerer, Wizard
Components: V S
Damage: 2d8
Damage Type: Thunder
Duration: Instantaneous
Higher Spell Slot Desc: When you cast this spell using a spell slot of 2nd level or higher, the damage increases by 1d8 for each slot level above 1st.
Higher Spell Slot Dice: 1
Higher Spell Slot Die: d8
Level: 1
Name: Thunderwave
Range: Self (15-foot cube)
Save: Constitution
School: Evocation
Target: Self (15-foot cube)
A wave of thunderous force sweeps out from you. Each creature in a 15-foot cube originating from you must make a Constitution saving throw. On a failed save, a creature takes 2d8 thunder damage and is pushed 10 feet away from you. On a successful save, the creature takes half as much damage and isn't pushed.
In addition, unsecured objects that are completely within the area of effect are automatically pushed 10 feet away from you by the spell's effect, and the spell emits a thunderous boom audible out to 300 feet.
At Higher Levels: When you cast this spell using a spell slot of 2nd level or higher, the damage increases by 1d8 for each slot level above 1st.
---
The SendingStone review
Thunderwave is a powerful spell that has the potential to deal heavy damage to enemies within its range. While it may be tempting to use it as soon as it's available, it's important to consider the tactical advantages and disadvantages of doing so. One potential downside is that it can also harm allies caught in the spell's area of effect. Additionally, it has a relatively short range, so the caster must be close enough to their enemies to use it effectively. Overall, it's a great utility spell that can be a valuable tool in any adventurer's arsenal, but it does require careful planning and consideration to use effectively.
---
Thunderwave is D&D (Dungeons & Dragons) 5th edition content, but other TTRPGs may have their own version such as a Thunderwave Pathfinder edition. Want to use Thunderwave in a VTT (virtual tabletop)? Try out SendingStone for free today!
Share this article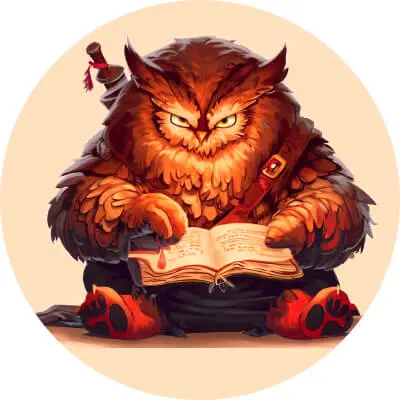 Want more content?
Subscribe to get notified of new articles, upcoming adventures, new features, and more