Sleep
Casting Time: 1 action
Classes: Bard, Sorcerer, Wizard
Components: V S M
Damage: 5d8
Damage Type: Hit Points of Creatures
Duration: 1 minute
Higher Spell Slot Desc: When you cast this spell using a spell slot of 2nd level or higher, roll an additional 2d8 for each slot level above 1st.
Higher Spell Slot Dice: 2
Higher Spell Slot Die: d8
Level: 1
Material: A pinch of fine sand, rose petals, or a cricket
Name: Sleep
Range: 90 feet
School: Enchantment
Target: Creatures within 20 feet of a point you choose within range (in ascending order of their current hit points, ignoring unconscious creatures)
This spell sends creatures into a magical slumber. Roll 5d8, the total is how many hit points of creatures this spell can affect. Creatures within 20 feet of a point you choose within range are affected in ascending order of their current hit points (ignoring unconscious creatures).
Starting with the creature that has the lowest current hit points, each creature affected by this spell falls unconscious until the spell ends, the sleeper takes damage, or someone uses an action to shake or slap the sleeper awake. Subtract each creature's hit points from the total before moving on to the creature with the next lowest hit points. A creature's hit points must be equal to or less than the remaining total for that creature to be affected.
Undead and creatures immune to being charmed aren't affected by this spell.
At Higher Levels: When you cast this spell using a spell slot of 2nd level or higher, roll an additional 2d8 for each slot level above 1st.
---
The SendingStone review
#Sleep is not a great spell. Although it may seem useful early on, it quickly becomes ineffective against tougher enemies and higher level characters. It's an expensive spell slot for something that doesn't scale well. In addition, it can also affect your allies and make them vulnerable to attacks. Overall, there are better spells to choose from that can provide more consistent and powerful effects in combat. While it may have niche uses outside of combat, it's not worth taking up a spell slot for its limited usefulness.
---
Sleep is D&D (Dungeons & Dragons) 5th edition content, but other TTRPGs may have their own version such as a Sleep Pathfinder edition. Want to use Sleep in a VTT (virtual tabletop)? Try out SendingStone for free today!
Share this article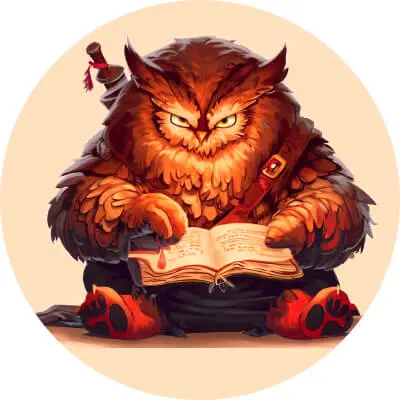 Want more content?
Subscribe to get notified of new articles, upcoming adventures, new features, and more