Scorching Ray
Casting Time: 1 action
Classes: Sorcerer, Wizard
Components: V S
Damage: 2d6
Damage Type: Fire
Duration: Instantaneous
Higher Spell Slot Desc: When you cast this spell using a spell slot of 3rd level or higher, you create one additional ray for each slot level above 2nd.
Level: 2
Name: Scorching Ray
Range: 120 feet
School: Evocation
Spell Attack: Ranged
Target: Targets (one or several) within range
You create three rays of fire and hurl them at targets within range. You can hurl them at one target or several.
Make a ranged spell attack for each ray. On a hit, the target takes 2d6 fire damage.
At Higher Levels: When you cast this spell using a spell slot of 3rd level or higher, you create one additional ray for each slot level above 2nd.
---
The SendingStone review
Scorching Ray is a strong spell that can deal high amounts of fire damage to enemies. It has a short casting time, making it a good option for sorcerers and wizards during battles. While the spell requires line of sight to accurately target enemies, it has a range of 120 feet, providing a good amount of flexibility to players. The spell scales well with higher spell slots, allowing it to deal even greater amounts of damage as players advance in level. However, the spell does have limitations, including a lack of area of effect damage and its inability to bypass fire resistance or immunity. Overall, Scorching Ray is a useful damage dealing spell that can be valuable to players in combat situations.
---
Scorching Ray is D&D (Dungeons & Dragons) 5th edition content, but other TTRPGs may have their own version such as a Scorching Ray Pathfinder edition. Want to use Scorching Ray in a VTT (virtual tabletop)? Try out SendingStone for free today!
Share this article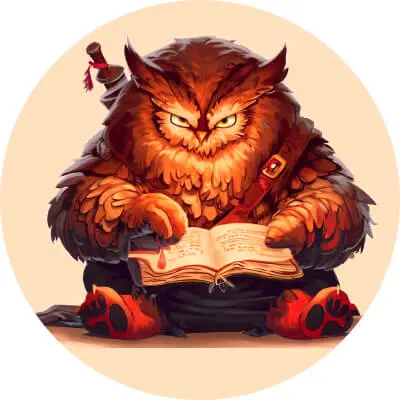 Want more content?
Subscribe to get notified of new articles, upcoming adventures, new features, and more