Planar Binding
Casting Time: 1 hour
Classes: Bard, Cleric, Druid, Wizard
Components: V S M
Duration: 24 hours
Higher Spell Slot Desc: When you cast this spell using a spell slot of a higher level, the Duration increases to 10 days with a 6th-level slot, to 30 days with a 7th-level slot, to 180 days with an 8th-level slot, and to a year and a day with a 9th-level spell slot.
Level: 5
Material: A jewel worth at least 1,000 gp, which the spell consumes
Name: Planar Binding
Range: 60 feet
School: Abjuration
Target: A celestial, elemental, fey or fiend
With this spell, you attempt to bind a celestial, an elemental, a fey, or a fiend to your service. The creature must be within range for the entire casting of the spell. (Typically, the creature is first summoned into the center of an inverted magic circle in order to keep it trapped while this spell is cast.) At the completion of the casting, the target must make a Charisma saving throw. On a failed save, it is bound to serve you for the duration. If the creature was summoned or created by another spell, that spell's duration is extended to match the duration of this spell.
A bound creature must follow your instructions to the best of its ability. You might command the creature to accompany you on an adventure, to guard a location, or to deliver a message. The creature obeys the letter of your instructions, but if the creature is hostile to you, it strives to twist your words to achieve its own objectives. If the creature carries out your instructions completely before the spell ends, it travels to you to report this fact if you are on the same plane of existence. If you are on a different plane of existence, it returns to the place where you bound it and remains there until the spell ends.
At Higher Levels: When you cast this spell using a spell slot of a higher level, the duration increases to 10 days with a 6th-level slot, to 30 days with a 7th-level slot, to 180 days with an 8th-level slot, and to a year and a day with a 9th-level spell slot.
---
The SendingStone review
Planar Binding is a powerful spell that allows players to bind certain creatures to serve them for up to 24 hours. However, it is viewed by some as a form of enslavement and goes against the idea of respecting sentient beings. The spell also has limited effectiveness against certain creatures with resistant or immune abilities. Despite these issues, it can be a useful tool for players who need additional help in combat or other tasks. Some argue that the spell requires a certain level of ethical consideration in how it is used, as the bound creature may have its own desires and motivations. Overall, while Planar Binding can be a useful addition to a player's arsenal, it should be used with caution and care.
---
Planar Binding is D&D (Dungeons & Dragons) 5th edition content, but other TTRPGs may have their own version such as a Planar Binding Pathfinder edition. Want to use Planar Binding in a VTT (virtual tabletop)? Try out SendingStone for free today!
Share this article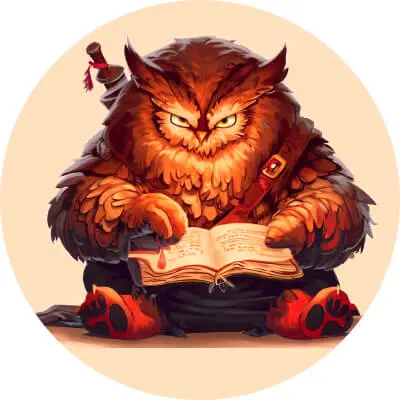 Want more content?
Subscribe to get notified of new articles, upcoming adventures, new features, and more