Ice Storm
Casting Time: 1 action
Classes: Druid, Sorcerer, Wizard
Components: V S M
Damage: 2d6
Damage Type: Bludgeoning
Duration: Instantaneous
Higher Spell Slot Desc: When you cast this spell using a spell slot of 5th level or higher, the bludgeoning damage increases by 1d8 for each slot level above 4th.
Higher Spell Slot Dice: 1
Higher Spell Slot Die: d8
Level: 4
Material: A pinch of dust and a few drops of water
Name: Ice Storm
Range: 300 feet
Save: Dexterity
School: Evocation
Secondary Damage: 4d6
Secondary Damage Type: Cold
Target: A 20-foot radius, 40-foot-high cylinder centered on a point within range
A hail of rock-hard ice pounds to the ground in a 20-foot-radius, 40-foot-high cylinder centered on a point within range. Each creature in the cylinder must make a Dexterity saving throw. A creature takes 2d8 bludgeoning damage and 4d6 cold damage on a failed save, or half as much damage on a successful one.
Hailstones turn the storm's area of effect into difficult terrain until the end of your next turn.
At Higher Levels: When you cast this spell using a spell slot of 5th level or higher, the bludgeoning damage increases by 1d8 for each slot level above 4th.
---
The SendingStone review
The spell Ice Storm is a versatile and useful tool in the arsenal of druids, sorcerers, and wizards. With a casting time of just one action, it can quickly inflict 2d6 bludgeoning damage on a target, making it perfect for a surprise attack or for quickly taking down an opponent. The spell's components are simple - just verbal and somatic gestures, and a small amount of crushed ice. The spell's duration is instantaneous, meaning that its effects are felt immediately upon casting.
Overall, Ice Storm is a powerful spell that can be used in a variety of situations depending on the user's needs. Its high damage output and fast casting time make it an effective tool in combat, while its versatility and simplicity make it an attractive option for those who want a spell that is easy to use and doesn't require a lot of preparation or resources. Overall, if you're looking for a reliable and powerful spell that can help turn the tide of a battle, Ice Storm is definitely worth considering.
---
Ice Storm is D&D (Dungeons & Dragons) 5th edition content, but other TTRPGs may have their own version such as a Ice Storm Pathfinder edition. Want to use Ice Storm in a VTT (virtual tabletop)? Try out SendingStone for free today!
Share this article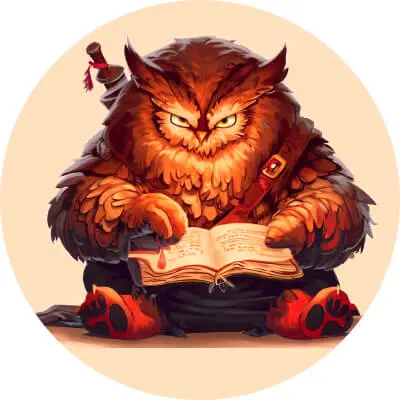 Want more content?
Subscribe to get notified of new articles, upcoming adventures, new features, and more