Hold Monster
Casting Time: 1 action
Classes: Bard, Sorcerer, Warlock, Wizard
Components: V S M
Concentration: Yes
Duration: Up to 1 minute
Higher Spell Slot Desc: When you cast this spell using a spell slot of 6th level or higher, you can target one additional creature for each slot level above 5th. The creatures must be within 30 feet of each other when you target them.
Level: 5
Material: A small, straight piece of iron
Name: Hold Monster
Range: 90 feet
School: Enchantment
Target: A creature that you can see within range
Choose a creature that you can see within range. The target must succeed on a Wisdom saving throw or be paralyzed for the duration. This spell has no effect on undead. At the end of each of its turns, the target can make another Wisdom saving throw. On a success, the spell ends on the target.
At Higher Levels: When you cast this spell using a spell slot of 6th level or higher, you can target on additional creature for each slot level above 5th. The creatures must be within 30 feet of each other when you target them.
---
The SendingStone review
Hold Monster is a powerful spell that is available to several spellcasting classes. While it has a relatively short casting time of just one action, it requires both verbal and somatic components, as well as a material component. Additionally, Hold Monster is a concentration spell, meaning that maintaining its effects requires the caster's full attention.
When cast, Hold Monster allows the caster to immobilize a target creature, preventing it from taking any actions or moving, for up to one minute. The spell becomes even more potent when cast using a higher level spell slot, as it can affect additional targets.
Overall, the effectiveness of Hold Monster depends on the situation and the targets being faced. Against creatures that rely heavily on mobility or spellcasting, it can be a game-changer, allowing allies to take advantage of a stationary foe. However, against creatures that are immune to being paralyzed or who have a high saving throw, the spell may be less effective. Ultimately, Hold Monster is a valuable tool in the arsenal of any spellcaster looking to control the battlefield and cripple their enemies.
---
Hold Monster is D&D (Dungeons & Dragons) 5th edition content, but other TTRPGs may have their own version such as a Hold Monster Pathfinder edition. Want to use Hold Monster in a VTT (virtual tabletop)? Try out SendingStone for free today!
Share this article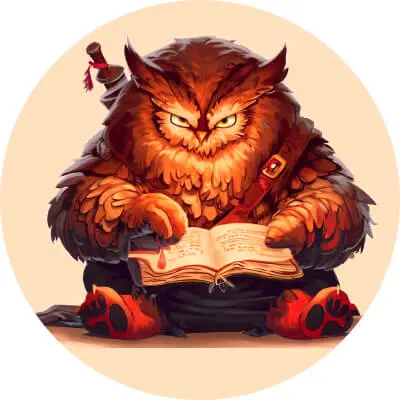 Want more content?
Subscribe to get notified of new articles, upcoming adventures, new features, and more