Dominate Beast
Casting Time: 1 action
Classes: Druid, Sorcerer
Components: V S
Concentration: Yes
Duration: Up to 1 minute
Higher Spell Slot Desc: When you cast this spell with a 5th-level spell slot, the Duration is Concentration, up to 10 minutes. When you use a 6th-level spell slot, the Duration is Concentration, up to 1 hour. When you use a spell slot of 7th level or higher, the Duration is Concentration, up to 8 hours.
Level: 4
Name: Dominate Beast
Range: 60 feet
School: Enchantment
Target: A beast that you can see within range
You attempt to beguile a beast that you can see within range. It must succeed on a Wisdom saving throw or be charmed by you for the duration. If you or creatures that are friendly to you are fighting it, it has advantage on the saving throw.
While the beast is charmed, you have a telepathic link with it as long as the two of you are on the same plane of existence. You can use this telepathic link to issue commands to the creature while you are conscious (no action required), which it does its best to obey. You can specify a simple and general course of action, such as Attack that creature, Run over there, or Fetch that object. If the creature completes the order and doesn't receive further direction from you, it defends and preserves itself to the best of its ability.
You can use your action to take total and precise control of the target. Until the end of your next turn, the creature takes only the actions you choose, and doesn't do anything that you don't allow it to do. During this time, you can also cause the creature to use a reaction, but this requires you to use your own reaction as well.
Each time the target takes damage, it makes a new Wisdom saving throw against the spell. If the saving throw succeeds, the spell ends.
At Higher Levels: When you cast this spell with a 5th-level spell slot, the duration is concentration, up to 10 minutes. When you use a 6th-level spell slot, the duration is concentration, up to 1 hour. When you use a spell slot of 7th level or higher, the duration is concentration, up to 8 hours.
---
The SendingStone review
Dominate Beast is a powerful spell that allows a caster to gain control over a beast for up to one minute. It's primarily useful for druids and sorcerers who need to control an animal for a short amount of time. However, it requires concentration, which can be a bit of a drawback. It also has a relatively short duration. Still, it can be quite useful in certain situations, such as when you need to quickly get past a dangerous creature by making it do your bidding.
Overall, Dominate Beast is a solid spell that has its place in many campaigns. It may not be the most versatile spell, but it's certainly a useful one that can help turn the tide of battle in certain situations. With some practice, it can be a potent tool in a caster's arsenal. Just remember to use caution when employing this spell, as it can be dangerous to try to control wild animals. All in all, Dominate Beast is a great spell for players who want to add some extra versatility to their druid or sorcerer.
---
Dominate Beast is D&D (Dungeons & Dragons) 5th edition content, but other TTRPGs may have their own version such as a Dominate Beast Pathfinder edition. Want to use Dominate Beast in a VTT (virtual tabletop)? Try out SendingStone for free today!
Share this article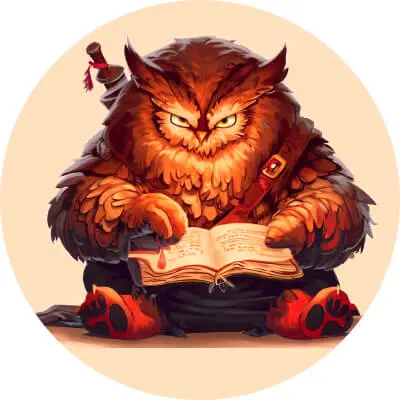 Want more content?
Subscribe to get notified of new articles, upcoming adventures, new features, and more