Tabletop roleplaying games have been around for a long time, and with the advent of technology, virtual tabletops and software to play TTRPGs online have become increasingly popular.
With so many options available, it can be difficult to know which one to choose. In this article, we will be listing the top software for playing tabletop roleplaying games like Dungeons and Dragons online in 2023, taking into account important factors such as simplicity, role-playing, and social aspects.
The new breed focusing on user experience and role playing
In the realm of virtual tabletop tools, there has been a notable shift towards simplicity, user experience and immersive role playing. Perhaps due to the rise of popular TTRPG streamers and podcasts like the shows Critical Role and Dimension 20—some criticize the more powerful table-focused virtual tabletops as a sub-par uncanny valley between the experience of playing in-person and playing a RPG video game like Elden Ring, Final Fantasy 16, or Diablo 4.
Those seeking to engage in a true tabletop roleplaying experience crave software that amplifies the social experience rather than a high-fidelity tabletop. The latest virtual tabletop tools recognize this distinction and prioritize intuitive design, seamless communication, and immersive features that enhance the collaborative storytelling aspects of the game.
Image source
SendingStone is video conferencing with a built-in virtual tabletop—not the other way around. SendingStone aims to be a simple and immersive alternative to the complex table-focused all-in-one platforms like Roll20. SendingStone brings together all the features you need to play tabletop role-playing games online in one simple browser-based app optimized to work on small screens like your mobile phone.
SendingStone offers a range of features including reliable voice and video conferencing with fun AR face masks and screen sharing. Customizable player portraits with name tags add a personal touch, while the 3D dice roller with convenient formulas adds excitement to your rolls. Use chat with attachments and private messages, and easily join a game on any device using just a URL without any login barriers. Immerse yourself in the game with animated backdrops and synchronized YouTube audio clips. The real-time multiplayer tabletop provides live cursors, tokens, pencils, shapes, images, videos, notes, rulers, fog, initiative tracker, snapping, grid modes, and more. Prepare your game further by uploading PDFs or sheet images and adding text elements that link to dice rolls—granting your party access to character sheets, spells, handouts, and more. Easily share your game with audience mode and built-in streaming integration for Twitch and YouTube with the Go Live button.
SendingStone is free with GM limited video. SendingStone's innovative pricing model forgoes subscriptions to instead upgrade your room on a per-session basis for an ad free experience with unlimited player video.
Image source
Owlbear Rodeo is a newer virtual tabletop software that has gained a lot of attention in the TTRPG and Dungeons and Dragons community. It is a free platform that is easy to use and has a lot of features that make it a great choice for beginners. Owlbear Rodeo also has a large selection of pre-made tokens and saves content in your browser—which can save you a lot of time when preparing for a game.
One of the standout features of Owlbear Rodeo is its focus on simplicity. The platform is designed to be very easy to use, which makes it a great choice for players who are new to virtual tabletop software. Owlbear Rodeo also has a strong community of users that range from folks who use it as an in-person tabletop to online gamers who combine it with a video conferencing software. If your party is happy to juggle a couple different apps, Owlbear Rodeo with Discord and their audio sharing tool Kenku.fm is a free and comprehensive software suite for playing TTRPGs online.
Image source
Alchemy RPG, the immersive virtual tabletop for TTRPGs, is making waves on Kickstarter . With version one of Alchemy introduces licensed support for 12 game systems, content modules from 50 publishers, and Alchemy Enhanced—a thematic interface with motion graphics, original scores, and ambience. The campaign also offers stunning card decks in Fantasy, Futures, Modern, and Dystopia themes. Alchemy allows you to customize your UI, integrate music, and ambient sounds to fit the tone of the scene. Enjoy integrated voice chat for an immersive in-character experience.
Image source
QuestPortal is a virtual tabletop (VTT) designed by gamers for gamers. With its exceptional user-friendly interface and seamless user experience, QuestPortal offers a high level of immersion in your TTRPG adventures. Harness the power of Elder, the eldritch AI assistant trained to deliver rules and lore straight from Chaosium's Call of Cthulhu tabletop roleplaying game. With QuestPortal's intuitive design, easy-to-use tools, and Elder by your side, you can delve into the mysteries of the Cthulhu mythos and other TTRPG worlds like never before. QuestPortal is currently free in Early Access.
Image source
Role stands out as a sleek and stylish virtual tabletop that prioritizes video chatting to enhance the online gaming experience. With Role, you can consolidate your communication by eliminating the need for additional apps like Discord. Enjoy face-to-face interactions with your friends while immersing yourself in thrilling adventures. Role offers full functionality and even allows you to purchase rule sets and adventures, including popular titles like Avatar Legends and the exclusive game Astra.
The old guard of tactical tabletops
In the realm of virtual tabletop software, the old guard has long reigned supreme, offering sophisticated features that cater to the needs of complex automation, extensive libraries of content, and tactical gameplay. These stalwart platforms have undeniably excelled in their ability to simulate the mechanics of tabletop roleplaying games, providing players with a vast array of tools and functionalities. However, as technology advances and the virtual tabletop landscape evolves, there arises a concern that these software options are gradually drifting towards an experience that resembles a subpar video game rather than capturing the essence of what makes tabletop roleplaying games truly magical. Nevertheless, these tools remain popular and powerful choices for playing TTRPGs online.
Image source
Roll20 is the most popular virtual tabletop software available on the market launching in 2012. It isn't the easiest to use software on the market, but they recently announced an effort to invest in a redesign to change that. Roll20 has a vast selection of tools and features that make it an excellent choice for experienced players with time and money to invest in automation and content built into their VTT. Roll20 has a large community of users, which means that there are always people to play with. There is also a mobile app companion, making it possible for players to join on the go.
One of the standout features of Roll20 is its built-in character sheets, which make it easy to track your character's stats and abilities. Roll20 also has a large library of maps and tokens that you can use to create your own adventures. The app also supports video and voice chat, however many choose to use Roll20 alongside a video conferencing tool like Discord.
Image source
Foundry Virtual Tabletop , a rising star in the virtual tabletop realm, has rapidly captured the hearts of the virtual tabletop community. As an open-source platform, it empowers users to take control of their gaming experience by self-hosting and customizing their games to suit their preferences. Foundry's appeal is a tradeoff in simplicity and user experience for software that boasts a vibrant ecosystem of plugins and modules, offering a plethora of options to enhance and expand gameplay.
A passionate community of contributors continually enrichies the platform and ensures a wealth of features and possibilities. Foundry Virtual Tabletop with its vast variety of plugins can also embrace the immersive realm of 3D maps or include built in video and audio chat elevating the overall experience to new heights. It is a self-hosted platform, which means that you will need to have your own server to use it (or look to a third party hosting provider like The Forge). However, this also means that you have more control over your game and can customize it to your liking.
Image source
If you're on the lookout for a new virtual tabletop software that offers powerful desktop capabilities, Fantasy Grounds Unity is an excellent choice. Originally introduced in 2004 by SmiteWorks, this application has undergone significant evolution and is now marketed as a comprehensive toolset for both in-person and remote tabletop role-playing game sessions.
After acquiring licenses for various tabletop RPG systems, including official Dungeons & Dragons 5th edition content and Paizo Publishing (enabling the inclusion of Pathfinder Roleplaying Game content), the team behind Fantasy Grounds launched a successful Kickstarter campaign to fund the development of Fantasy Grounds Unity—a revamped version of their software built using the Unity engine.
Image source
Bringing visually stunning 3D graphics, Talespire brings your campaigns to life in unprecedented detail. As a Game Master, you'll be empowered to craft immersive worlds with some time invested in Talespire's robust 3D tools. Building within TaleSpire is a rewarding and enjoyable experience, with a vast selection of Lego-like pieces to create intricate and immersive maps.
The software allows for easy sharing of community-built maps, providing a wealth of resources for last-minute map needs. TaleSpire also offers flexibility in camera perspectives, adding depth to player engagement. With ongoing developments and the integration of HeroForge minis, TaleSpire proves to be a valuable investment for remote gaming sessions. Notably, TaleSpire's impressive visuals have even garnered the attention of Dimension 20, a highly acclaimed Dungeons & Dragons podcast, further emphasizing the platform's potential.
Image source
Wizards of the Coast is creating a custom-built virtual tabletop (VTT) for playing D&D online. Unlike traditional top-down experiences, this VTT, built in Unreal Engine 5, offers stunning graphics, intricate lighting, and simulated physics, providing a visually immersive experience comparable to high-end tabletop terrain. The development team prioritizes refining the experience of playing together and plans to offer a free component for players to try out.
In addition to their VTT project, Wizards of the Coast has acquired D&D Beyond, a popular digital toolset for managing D&D campaigns, characters, and rules. Integration between D&D Beyond and the One D&D VTT holds tremendous potential, allowing players to seamlessly access their digital resources and character sheets within the virtual tabletop environment.
Image source
Tabletop Simulator is a versatile software akin to a video game or 3D playground that allows players to create and play tabletop games in a multiplayer physics sandbox. Developed by Berserk Games after a successful crowdfunding campaign in 2014, the game offers a 3D playground where players can customize and simulate various tabletop experiences. With its extensive customization options, Tabletop Simulator is a popular choice for playing and designing tabletop role-playing games (TTRPGs) online as well as many other board games and any game that takes place on a table.
While Tabletop Simulator offers immense creative freedom, it also presents a learning curve due to its extensive features and options. However, the game's active community provides an abundance of resources, including user-generated content, tutorials, and guides, facilitating the learning process and offering inspiration for game creation.
Conclusion
Choosing the right virtual tabletop software can make a big difference in your experience playing tabletop roleplaying games. Each of the virtual tabletop software on this list has its own unique features and strengths. Roll20 and the old guard of feature-rich tabletop-focused experiences are a great choice for players who are okay with complexity and want a large community, ample features, and a video-game like experience.
Those who believe that the heart and soul of tabletop roleplaying games (TTRPGs) is not the TT part, but the RP part, might want to look elsewhere. The new breed of simple immersive tools like SendingStone are great choices for players who want an easy-to-use platform with an emphasis on ambiance and role-playing.
Share this article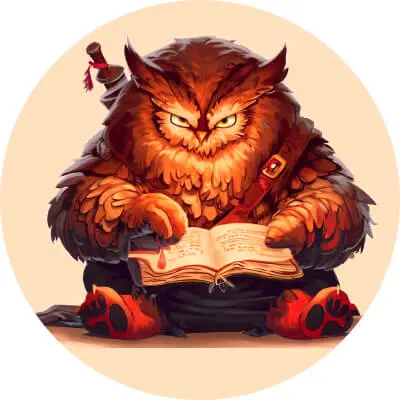 Want more content?
Subscribe to get notified of new articles, upcoming adventures, new features, and more